By Lisa Wells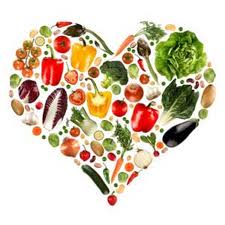 Year after year my New Year's Resolution was "Lose weight."  It did not matter what my weight actually was.  I always wanted it to be less.  My resolution was solidified by the inevitable increase in weight that started at Halloween and continued through the Thanksgiving, Christmas and New Year's Eve Celebrations.  I was never happy with what the scale foretold on the morning of January 1
st
.   I would begin another crazy diet with 'guaranteed success.' I've tried everything from counting calories to The Grapefruit Diet to Atkins to Raw Food to training for a marathon. Regardless of what I might have said about choosing a particular diet for health reasons, somewhere deep in my mind, I just wanted to lose weight. Over the years I tired of the roller coaster ride. I got tired of picking up old journals and reading the same resolution over and over again.  I didn't want my gravestone to say "she never lost those last 5 pounds."  Honestly, I was bored with myself.  So at some point, I gave up. Mind you, the tape has not fully erased itself.  I can still hear its echo playing deep in my mind.  But it has become much easier to ignore as I practice mindfulness and embodiment. Mindful eating and embodiment are challenging resolutions.  They require slowing down, being patient, and listening.  They require letting go of the judgmental and predatory mind that wants to force my body into compliance.  They require learning to tell the difference between what my body wants and what my mind wants.  For those of us who have spent a life time alternatively battling and numbing our bodies with food, hearing and understanding what the body needs and wants is a challenging resolution in itself. The first step is surrender, to stop battling, to give up.  Once we've surrendered we can use meditation techniques to witness what we choose to eat and how we choose to care for our bodies. We can begin a scientific exploration of eating, exercising and observing how the body responds.  We disengage from the scale as the measure of success.   Instead we choose a sense of wellbeing as our measure of success.  Here are my simple suggestions toward finding wellbeing:
How to eat: Eat with love for yourself and integrity for the higher good. To quote Geneen Roth: "Eat what your body wants, when your body is hungry, stop when you have had enough."
What to eat:  Eat with love for yourself and integrity for the higher good. To quote Michael Polan: "Don't eat anything your great grandmother would not recognize as food."
How to exercise: Move your body, in a way you enjoy, every day.  To quote myself:  "Dancing (walking, running, yogaing…) is your birthright."
How to think: Make a daily gratitude list. To quote my friend Happy Jack: "My happiness is directly proportional to my gratitude"
More on how to think: Meditate and pray. It doesn't really matter who or what you pray to.  Meditation and prayer are the opposite of worry. Use them to guide your mind in the direction you want to go.  If eating is your meditation, you have at least 3 opportunities to meditate each day.
How to survive and thrive: Join a support group (like the Well-Being Group at Live Well Studio), talk to friends, the journey is more difficult in isolation.
Our Well-Being Classes include support and fellowship along with personally researched instructions for the path to mindful eating and embodiment. Registration is now open for:
Wednesdays, 7-9pm, January 23, 2013 through March 13
Fridays, 10:30-11:45am, January 25, 3013 through March 15